- November/December 1998
---
>

April 7,1999 - Minions Reorganized!!!

Fate's Minions F8S has been going through an odd transition. With the ending of our involvement in the clan [...] TW Tournament several members have become actively involved in Tribes, the latest, greatest on line multi-player game. Others, for various reasons, ranging from running obscure operating systems to slow processors and other technical problems continue to play ThunderWalker but without a tournament and with quality play on public servers scarce, good action is hard to find. So, what does this mean???

F8S has embarked on the On-line Gaming League (OGL) Tribes League. We have acquired a planet and are preparing to commence our campaign to "take over the universe." As soon as one of us can figure out WTF is going on!!! We are actively recruiting new members to play with our TRIBE F8S.

On the other front, our TW players are itching for a fight and there is rumors of a pending TW CREEPER Tournament in the works. So, we have decied to play in the TW CREEPER Tournament if it happens too. Now for sure, TW CREEPER is not TW...but it is close enough to keep our hearts and heads pounding!

After a full clan meeting on Tuesday night, April 6,1999, a polling of the membership was taken and the following conclusions were reached. 1) We will continue our involvement in TRIBES . 2) We will participate in the TW Tournament. 3) Weekly clan meetings and TW and TW CREEPER primary practice and tryouts will be on Tuesday nights. 4) TRIBES meeting, practice , and tryouts will be on Thursday nights.

We will leave it to the leadership of each separate team to come up with additional nights for practice, since everyone agrees that one night of practice a week simply won't do it in order to field a competitive team for either game. Leadership for the TRIBES team will be finalized at Thursday night's meeting.

We will be setting up a new separate mail list for each team and, hopefully, separate strategy Web-boards as well. This way we will be able to contact either team seperately or both teams collectively.

Of course, what we are really doing is attempting to keep people together and interested in anticipation of the release of Quake 3 Arena later in the year. After having seen the demo at the GDC, I am comfortable that this will be the game of choice for the majority of clan members and will be the unifying source necessary to pull us together into a single awesome fighting unit.
---
March 20, 1999 - FaTe's Back!!!
TRIBES NEWS!!
FaTe's Minions is still holding onto 22 spot out of 117 on the OGL Tribes CTF challenge ladder...guess it pays to get in on these things early! Our position is again in jeopardy because we have been challenged by none other then FAG!!! Who is FAG you might ask...do the handles loopy and jagdar ring any bells??? Yep it's those FU dudes wearing a different name...they are 4-0 on the ladder..and we are 0-1 with 2 forfeits. Considering the recent level of interest in clan matters you might think that things look grim. Well, never fear! I have put out the call to the TW list and a few friends at [...] and HEX for some help...we will need a full roster of committed players for this one.
FaTe says - "The Best Chance F8S will ever have to Kick FU's Asses!!!"
Last Week at the Game Developer's Conference!!
Woohoo!! The Game Developer's Conference was a total blast...lots of stuff and lots of information too. My SanDisk drive that allows me to DL digital images it acting up at the moment...but as soon as I figure out what the deal is, I'll have some images for you all.
The first two days I attended the Executive Conference for Game Developers...business and technology issues were addresses and speakers like Wall Street stock analysts focused on the Electronic Game industry spoke. These folks take this business real serious and you would be shocked (well maybe not) by how many non-gamers are in control of game companies...sort of makes you understand some of the boneheaded decisions these folks make every day!
After two days of that the 'REAL' conference started...with the EXPO (sort of a mini trade show and job fair together). The new VooDoo3, the nVidia TnT2, the Savage 4 and lots of other new stuff was there. All sorts of weird people too!
---
March 6, 1999 - FaTe Still Alive!!!
Lack of updates does not reflect a lack of action for FaTe's Minions, that's for sure. Just a massive influx of RL issues for me personally like a trial in Vermont, tons of work at the office, re mortgaging the house to pay for renovations and stuff like that. That's the best I can muster for an apology! So, on with the news.....
New members joined F8S just in time for the final tourney roster...welcome to Chunks[F8S], AlCoholic[F8S] and Dethbrngr[F8S]...Al and Deth come to us from the demise of A3D...the "Death to the Mousers" clan...sorry to see A3D fold..but every cloud has a silver lining and Al and Deth are welcome additions to our family...and they have a fellow assassin 3D user in CrazyOne[F8S]...so I guess in a sense A3D lives on in F8S...
Tourney results are posted on the Results page. The OPEN team was ousted from the elimination part of the tourney fairly quickly...unfortunately several of our "heavy weights" were unable to make the matches...and the defeats were not pretty. Well fought perhaps, but not pretty. The HPB team made it to the second round of the main draw and continue on in the Consolation division, facing Death League tonight. Good Luck F8S!!!
A personal thanks to Evil One[F8S] for helping keep the web site clean and up to date and to the best second a Supreme Warlord ever had, Crazy One[F8S] for really doing a superior job in a period where my attentions have been necessarily diverted.
FaTe says - "Thanks CO - You da Man!!!"
---
February 11, 1999 - FaTe's Minions Match Madness!!!
FaTe's Minions forged ahead in the [...]Invitational Tourney with two matches in one night!!!Thanks to our most clever Matchmaker, CrazyOne[F8S] we faced clans in both the HPB andOPEN divisions on Sunday, February 7, 1999...with the 8:00 PM HPB match against Clan Asterfollowed by a 10 PM OPEN match against LGC2!! Big problem though...with a severe shortageof available reffs we were scrambling... fortunately Fragenstein (formerly of TMG) came to the rescue and reffed both matches....thanks Frag...we owe you one!
HPB - F8S/Aster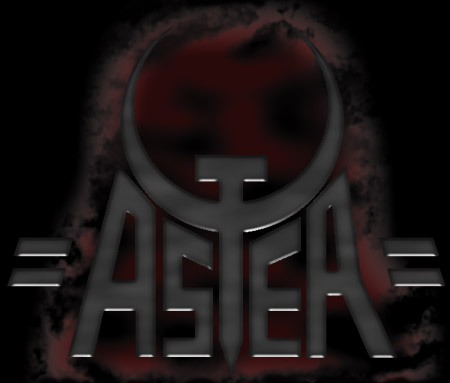 The first match took a while to get organized...with Clan Aster short aplayer...(HEY Scarton?...where were you...your old clanmates were lookin togive ya a whuppin!!). Our HPB squad took it to Aster and won the match intwo maps! I must give the members of Clan Aster who showed a lot ofcredit...under very difficult circumstances they never faltered and played likeKlingons.
This note from the Aster results page....."If we thought it'd be worth our time we'd protest this match as it was clearly not even or fair in many ways. It was a good display of the rules but a poor display of sportsmanship. It's only a game." WTF???? Forget that comment about them being like Klingons!
OPEN - F8S/LGC2

In the OPEN match it was our turn to show our level of resolve and character!Clan LGC2 brought a world of hurt down on our OPEN squad!! They certainly proved that you can not judge a Clan by it's web site!!! They gave us no mercy, nor did we ask for any!! It was a hard loss but we fought like true Klingons....I am proud to be a member of this clan after a match like that...it is real easy to be strong when you win...but to have that solid anattitude even after a loss like that is truly inspiring!
FaTe says - "It was a good day to die!!!"
---
February 2, 1999 - FaTe Trims the FaT!

FaTe's Minions has lost some weight!

I finally got to it and relocated our less committed members off of the

Minions' Roster. Those with sufficient tenure and who have not moved onto other Clans were given Honorary status as FaTe'sMinions Emeritus in recognition of their contributions tothe Clan. The only thing standing between them and the active roster is their own level of commitment!

FaTe says - "Ya all cumon back now, ya hear!!!"
---
February 1, 1999 - FaTe's Minions Challenges, thenBows to [...]!

The Minions faced another difficult opponent in the clan formerly known as CNN ---reborn as Clan [...] in the HPB division. Both teams chose the SAME MAP! So itwas Washout times 2.
The first map proved to be a tight one. Clan [...] took a quick lead, but F8S, with Crewmaac[F8S] leading the way, began a comeback that nearly turned the tide. Unfortunately in the final few minutes [...] took control of the quad and with it the match!
On the second time through Washout Crew's ISP did a mambo on his connection and Clan[...] brought out their big guns in Effigy and Moacg and it was straight downhill for F8S!! Overall this match showed how far we have come, and also how far we have to go!
FaTe says - "GR8 Effort F8S!!!"
---
January 30, 1999 - FaTe's Minions Housed by ZFA!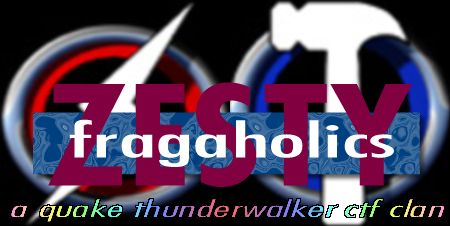 The Minions faced their toughest opponent so far in the [...]i2 tourney. The The Zesty Fragaholics dominated F8S in two maps. On the first map (our choice), Washout, F8S did some damage, but could neither cap or stop ZFA from capping...sure we slowed them down a little, but notmuch!
The second map, their choice, StrongBox was much worse...I had an average death rate in that map of approximately 22 SPD - one death every 22 seconds! Man ZFA was hot hot hot and their 100ms average ping advantage just made a bad situation worse - and NOT PRETTY either!
F8S has improved greatly over the past several months to be sure...but we have further to go to truely test a great clan like ZFA - but we will!
FaTe says - "Ouch...oooch...eeek...owwww...ooooooo, thatstung!!!"
---
January 27, 1999 - Clan CNN - Gone But Not Forgotten!
The clan formerly known as CNN is alive and well but apparently certain commercial forces have made it incumbent upon them to change their clan name! The ???i2 Tournament continues and looks like F8S will be one of the "new" clan's first opponents! Look for their site and servers to be online soon...at least as soon as they can agree on a name!
FaTe says - "A Rose by any other name....."
---
January 21, 1999 - F8S Tribes Newbies Drop Match andGo Up Three Rungs!

Our first experience on the Tribes Challenge Ladder was a good one. We dropped a two map contest to CLAN GIB .We made the minimum number of players....just...and did our best to play as a teeam. Next time maybe a little practice and discussion first...anyway, it was a lot of fun.Though we may consider whether to accept any more challenges while we have two divisions going in the CNN.i.2 TW CTF tourney.
Congratulations to Clan Gib for a well organized team and match!
FaTe says - "We were 35 on the OGL Challenge Ladder before the match and after the defeat we are 32...gofigure?!?"
---
January 16, 1999 - FaTe's Minions Gets an Invitation to Dance Tribes Style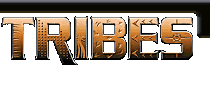 F8S has received its first Challenge on the OGL Tribes Challenge ladder. Our first mact will be against CLAN GIB and as the challangee (?) we get to pick the maps...so I went with rollercoaster and scarabrae!! Both have vehicles..it should be a fun test of our ability to adapt our team metality to a conpletely different environment! Wish us luck!
---
January 16, 1999 - FaTe's Minions Does It Again in the HPB Division...Only Better!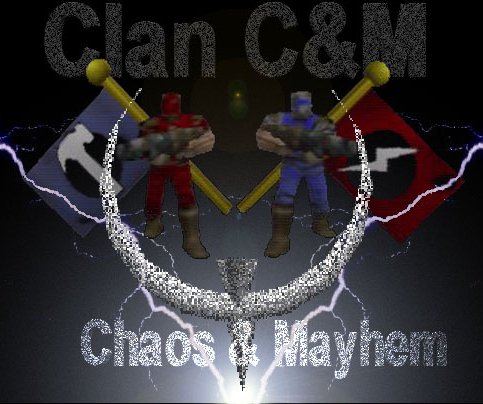 Did it Again - F8S UNDEFEATED!!!
F8S won its First match in the HPB Division of theCNNi2 tournament taking Chaos & Mayhem in two straight maps. If anyone wants to know...F8S has arrived. As suspected the F8S HPB team proved to be very strong. And the addition of Skuhravy didn't hurt much either!. The first map...Sadness of Death - Xeno2 - was playedwell and won 557-147. The second map CTF3M7 was C&M;'s pick..unfortunately the server crashed 1/2 way through the match so the map was played in two 10 minute segments on two separate servers...F8S gained a substantial lead in the first half and C&M's change instrategy on the second half helped but was not enough to recover.
FaTe says - "Crewmaac[F8S] owns!!!"
---
January 15, 1999 - FaTe's Minions Wins First CNNi2Match!

Woohoo!!! and Yeeeehhhhaaaawwwww!!!!!!
F8S wons its First match in the OPEN Division of the CNNi2 tournament taking The Maniac's Guild in three maps. They had some unfortunate problems with odd player models that forced them to play short handed on the second map after beating us good on the first (our map choice Xeno2). It was all the chance we needed...F8S pulled out all the stops and in spite of a substantial ping disadvantage took the final map - McKinley Base CTF1 - in what turned out to be almost a defensive standoff!(BTW that link is to a full sized screen shot from my puter Zeus[F8S]...in case you wonder what Quake looks like at 1024x768 on my monitor).>
Great players and great folks all TMG. Hope we play you again on down the line TMG...it was a well fought and well played Match. Good luck in the rest of the preseason!
FaTe says - "Ice don't know Jack!"
---
January 13, 1999 - FaTe's Minions Scrims the Assassin 3DGang!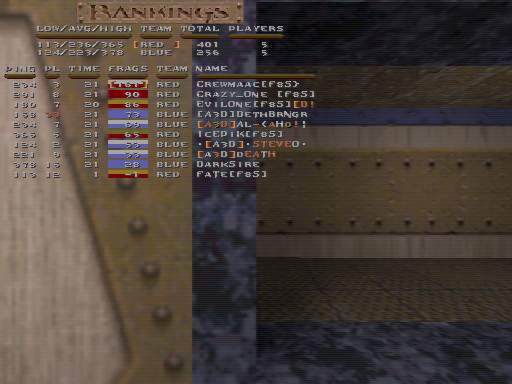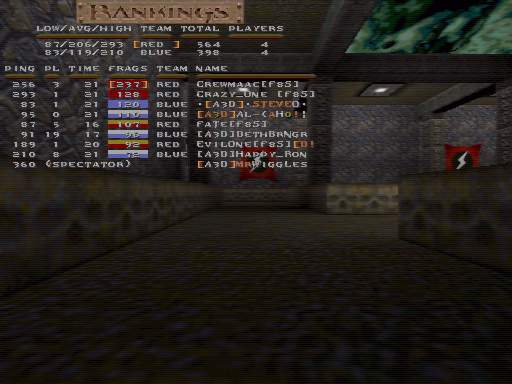 Fun for all in a little warm up for the CNNi2 tourney...I got a feeling that our HPB team is gonna do just fine!! Thanks A3D!
---
January 13, 1999 - RoToR[F8S] Makes the Cut!
A big F8S' welcome goes out to RoToR[F8S] FaTe'sMinions' newest member! A well established figure on the TW mail list...he just seemed a natural! And as soon as he learns how to type, read, shoot and think at the same timehe should be a fine asset to the clan!
Again...Welcome aboard RoToR!!!
---
January 11, 1999 - CNN.I.2 Matches Set
FaTe's Minions' opponents in the CNNi2 preseason are all set. We are entered in both the OPEN (7v7) and theHPB (5v5) Divisions. If I knew how to do columns I would put the schedules side be by side...but I don't!
So, here they are.......
HPB Division Schedule
WEEK 1 January 11-17 - F8S vs C&M;
WEEK 2 January 18-24 - BYE
WEEK 3 January 25-31 - F8S vs CNN
WEEK 4 February 1-7 - F8S vs ASTER
WEEK 5 February 8-14 - F8S vs A3D
OPEN Division Schedule
WEEK 1 January 11-17 - F8S vs TMG
WEEK 2 January 18-24 - BYE
WEEK 3 January 25-31 - F8S vs ZFA
WEEK 4 February 1-7 - F8S vs LGC2
WEEK 5 February 8-14 - F8S vs C&M
Kinda odd that we ended up with BYE weeks in the same week in both divisions...but it should give us a chance to regroup, evaluate and focus on our goal...TOTAL ANNIHILATION!!
Good luck to all the Clans and Players participating in thetourney!!!
---
January 10, 1999 - FaTe's Minions Enters the OGL Tribes Challenge Ladder!

F8S is are now officially entered in the Online Gaming League Tribes challenge ladder! So if you are F8S and you don't have Tribes...get it! And if you are F8S and you have Tribes...play it. And if you are not F8S and you haveTribes...watch out because we are comin to get ya!!!
---
January 9, 1999 - CNN.I.2 About to Begin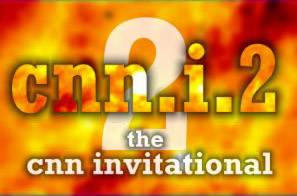 The New year begins in earnest next week with the commencement of the CNN Invitational 2 Thunderwalker Tournament. Last day for entering is today and I expectthe initial week's schedule to be posted in the next few days. F8S is entered in both the Open and HPB divisions. This is the one we have waited for F8S...maybe not exactlyas we expected (I had hoped for a mixed ping tourney instead of two divisions) but still it will be fun and work. With two divisions, members can expect to have practicesevery night for the next few weeks. And opponents can expect NO MERCY!!!
---
January 8, 1999 - Old Friend Kaine[F8S] our Newest Member!
Kaine[F8S] returning from a hiatus from Thunderwalker found his way to our door. We welcome this long standing member of the Thunderwalker community into our ranks. It's good to have you on our team Kaine...welcome home old friend!!
---
January - 1999!!! - NEW YEAR - NEW NEWS!
Happy New Year to all Minions and their friends and enemies alike! The Holidays are over and so is the first calendar year of F8S...lots of stuff happened but I guess the biggest thing that happened in 1998 was our birth, initially as a Non Clan Clan put together for one tourney only...and then the transformation into a well organizedclan with a slick web site, lots of members and shallow and deep scares from numerous battles in several TW tournaments. We have also begun to venture out into Quake 2 CTF and have aspirations for even more.
We also had growing pains as well...we welcomed in several members of GibCheck clan on it's demise..most of whom have become solid members of F8S. We also got...and then lost several members. I guess this Clan is becoming an organic sort of entity in a constant state of flux...and it is probably as it should be.
As for the coming year...no promises. But I expect we will continue to grow and develop our individual and team skills. Our involvement in tournaments and even some talk of being involved as a moving force in the formation of a TW league. Looks like a good year coming! Best wishes to everyone in the TW community and anyone else that happens by. Feel free to stay a while...maybe post something on our Public web board and share youthoughts.